I've seen a lot of spoiler-ish posts floating about tumblr and thought I'd share it with the forum for anyone who's interested.
Really looking forward to the airing of the first episode, though I've heard rumours it will not come out until January. Apparently the reunion between Sherlock & John is meant to be a complete heart stopper. Gatiss and Moffat are excellent writers, so I'll have their word of it.
This looks like a pic relating to it:

What is that squirrel on your lip, John...
Sherlock and Mary. Not sure how I feel about Amanda playing her but I'm going to leave my opinions until I see her.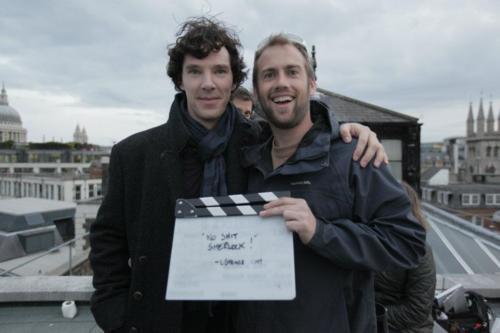 There are many more, but those I've decided to put up.

One more pic, which I died over is this:
THEY CLAIMED JIM TO BE DEAD BUT LET ME EXPLAIN YOU A THING
IT MAY ONLY BE FOR FLASHBACKS OF SOME SORT
BUT NO
THAT IS INDEED ANDREW SCOTT ON THE SET
WEARING SHERLOCK'S COAT FOR SOME REASON
BUT IM TELLING YOU HE IS ALIVE AND NO ONE CAN CONVINCE ME OTHERWISE
REGARDLESS OF THIS NEW VILLAIN:
no guys but my baby he might be alive you dont realise what my feels are doing hes my favourite
damn you andrew scott and your bloody face